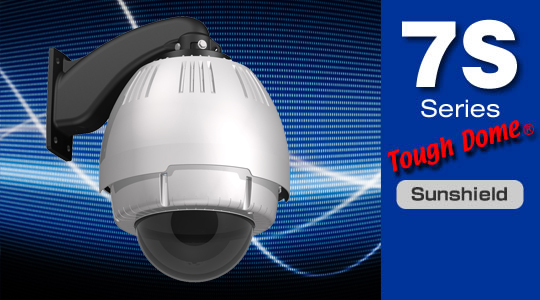 Tough Dome is made of 0.126h(3.2mm) thickness Polycarbonate(UL94 V-0) which is strong against any vandalisim.


Optional Microphone Unit(Splash Proof) is available.(As regards microphone, please check local law before installation.

You are requested to abide by the local law and privacy as regards use of microphone.
We are free from any claim for use of microphone.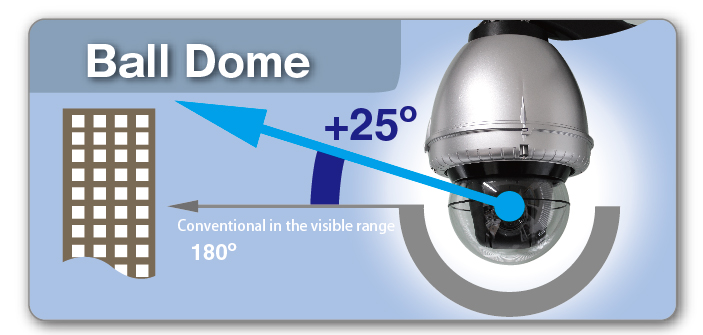 | | |
| --- | --- |
| A-ODW7 S | 7" Sunshield WWall Mount W Type |
| | |
| --- | --- |
| A-ODW7 C2S | (Clear 24VAC Blower&Heater) |
| A-ODW7 C12S | (Clear 12VDC Blower&Heater) |
| A-ODW7 T2S | (Tinted 24VAC Blower&Heater) |
| A-ODW7 T12S | (Tinted 12VDC Blower&Heater) |

| | |
| --- | --- |
| | |
| A-ODW7 S(OW) | A-ODW7 S(DB) |
| | |
| --- | --- |
| A-ODW7 SA | 7" Sunshield (A-GW10 bracket) Pendant Wall Mount "A" Type |
| | |
| --- | --- |
| A-ODW7 C2SA | (Clear 24VAC Blower&Heater) |
| A-ODW7 C12SA | (Clear 12VDC Blower&Heater) |
| A-ODW7 T2SA | (Tinted 24VAC Blower&Heater) |
| A-ODW7 T12SA | (Tinted 12VDC Blower&Heater) |

| | |
| --- | --- |
| | |
| A-ODW7 SA(OW) | A-ODW7 SA(DB) |
| | |
| --- | --- |
| A-ODW7 SB | 7" Sunshield (A-CM100 bracket) Pendant Ceiling Mount "B" Type |
| | |
| --- | --- |
| A-ODW7 C2SB | (Clear 24VAC Blower&Heater) |
| A-ODW7 C12SB | (Clear 12VDC Blower&Heater) |
| A-ODW7 T2SB | (Tinted 24VAC Blower&Heater) |
| A-ODW7 T12SB | (Tinted 12VDC Blower&Heater) |

| | |
| --- | --- |
| | |
| A-ODW7 SB(OW) | A-ODW7 SB(DB) |
| | |
| --- | --- |
| A-ODW7 SC | 7" Sunshield (A-CM260 bracket) Pendant Ceiling Mount "C" Type |
| | |
| --- | --- |
| A-ODW7 C2SC | (Clear 24VAC Blower&Heater) |
| A-ODW7 C12SC | (Clear 12VDC Blower&Heater) |
| A-ODW7 T2SC | (Tinted 24VAC Blower&Heater) |
| A-ODW7 T12SC | (Tinted 12VDC Blower&Heater) |

| | |
| --- | --- |
| | |
| A-ODW7 SC(OW) | A-ODW7 SC(DB) |
| | |
| --- | --- |
| Note: | In case of C-Type Bracket(A-CM260), Color of Bracket will be "White" regardless of color of housing body. |
| | |
| --- | --- |
| A-ODW7 SD | 7" Sunshield Pendant Ceiling Mount "D" Type |

| | |
| --- | --- |
| | |
| A-ODW7 SD(OW) | A-ODW7 SD(DB) |

| | |
| --- | --- |
| A-ODW7 SE | 7" Sunshield Pendant Ceiling Mount "E" Type |


Otional Items



A-BK3




Pole Mount Adaptor Bracket.

A-CM3


Corner Mount Bracket

A-CM4


Corner Mount Bracket
A-RCP7C
Replacement Capsule Clear Capsule
A-RCP7T
Replacement Capsule Tinted Capsule